Many businesses have started using recycled yarns as their way of improving the sustainability of the goods they manufacture. At the Yeh Group we go much further. We are developing a solution for our customers that can draw on the following options:-
Drydye – a waterless dyeing process that uses supercritical Co2 instead of water
Printing – either in designs or shortly, single color one sided digital print
Recycled yarns that can be used by both of the above processes.
Drydye is unique.
During traditional dyeing vast amounts of water are heated, chemicals added together with dye stuffs and eventually exhausted into treatment tanks where more chemicals are added to neutralize the liquid before returning to the general water system.
Drydye only uses pure dye stuffs and Co2, which is even recycled. In particular, the process avoids the use of numerous chemicals, that even if removed may have left trace elements. Today, the traditional dyeing process complies with numerous standards to protect the end consumer. However, we know these have developed over time and we don't know what effects may be identified from the current process in the future. Why take the risk?
With drydye we can achieve the same color options as done with traditional dyeing.
Also, when yarns are knitted into a structure the light refraction can cause the impression of the color to change. This is a particular issue if using dope dyed yarns as each separate construction can appear to be a different shade even knitted with the same colored yarn. We avoid this through dyeing the finished construction to match with the color master.
Printing allows for either inks to be placed only where needed or (as we are developing) one color face fabric with sufficient penetration of ink that grin through becomes insignificant.
The use of recycled yarns is now common throughout the industry and obviously we have access to all commercially available yarns.
Sustainable throughInnovation
Over the years the Yeh Group has developed a reputation for entrepreneurial innovation through early investment into digital printing, the establishing of strategic partners in garmenting and lamination and being the first to set up an industrial CO2 dye house which allows polyester fabrics to be dyed without the use of any water. Today the drydye technology supplies over 10 million m2 of sustainably dyed fabrics to the world.
---
---
of fabric to be manufactured through
Zero water technology by 2040
---
to be manufactured through
carbon reduction technology by 2025
---
waste by 2025 working
more towards closed loop principles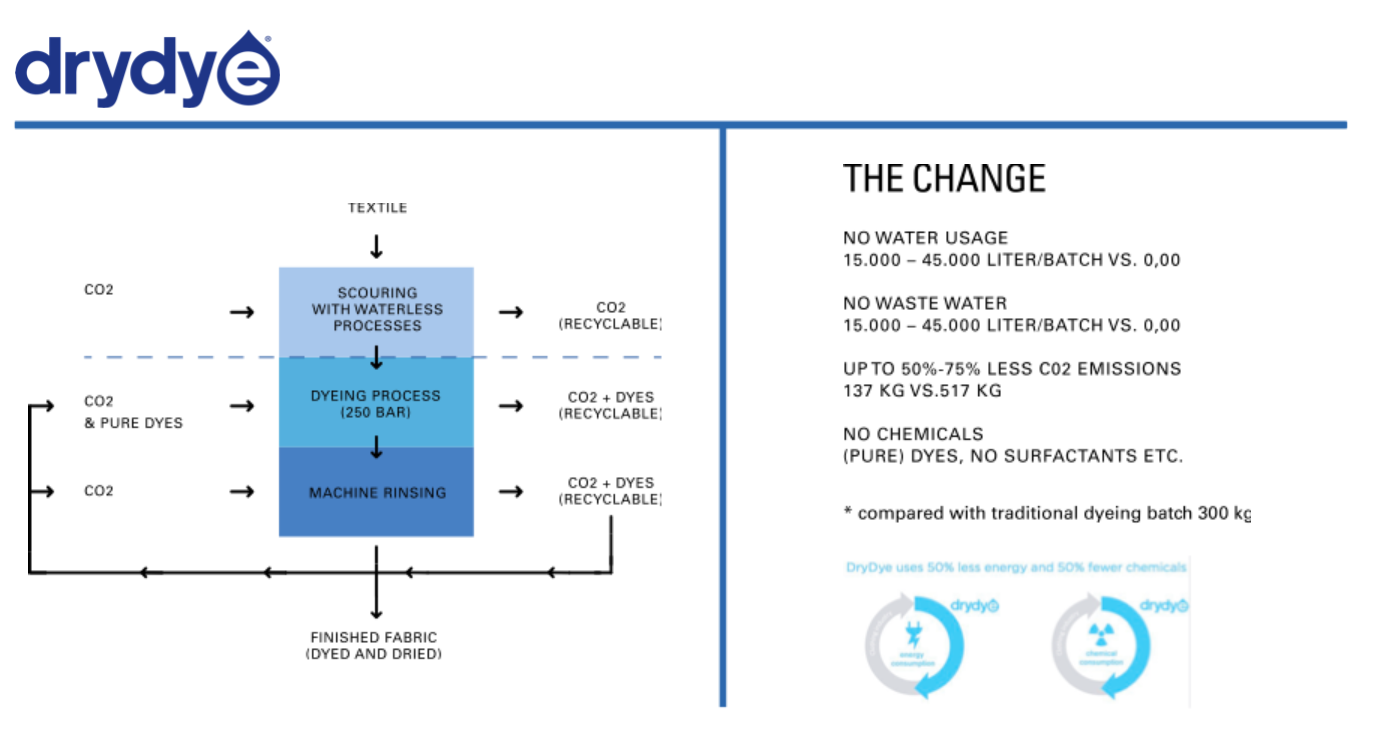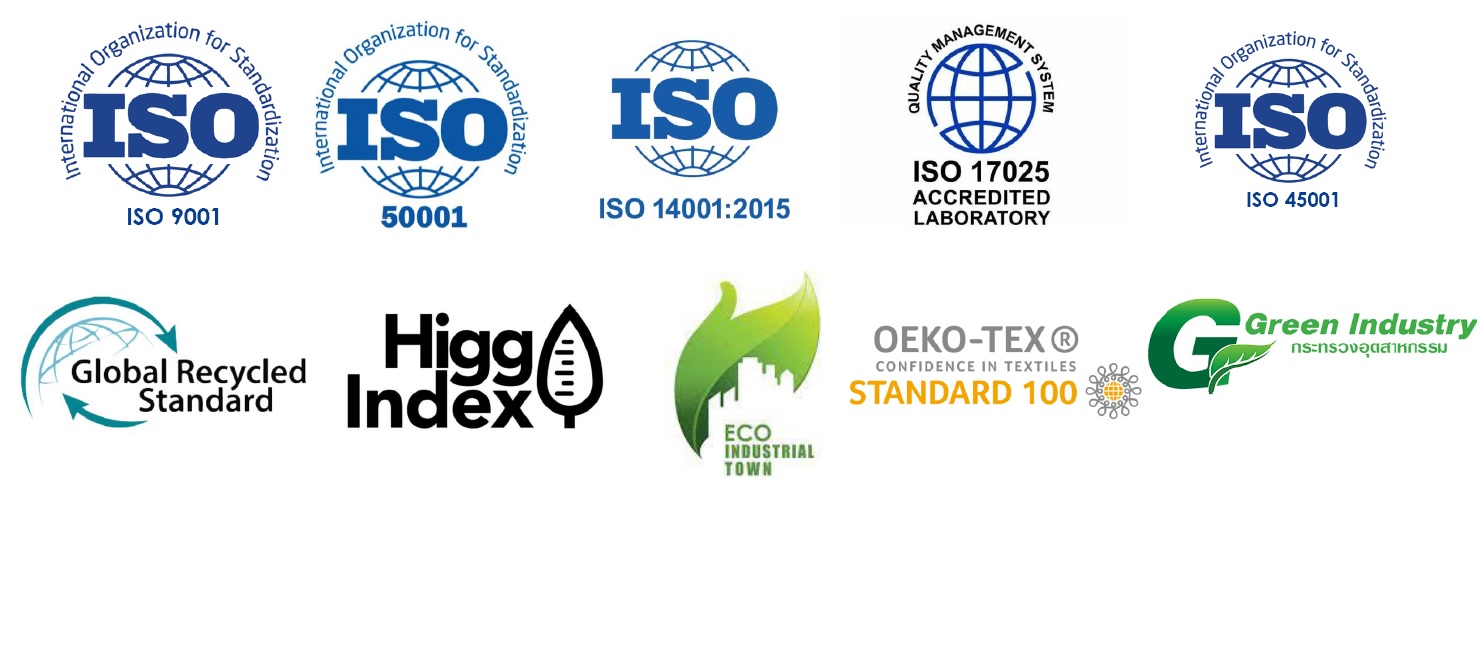 ISO and Sustainable certification. 
Currently working on developing Drydye process to be completely waterless dyehouse by 2040.